Let me tell you a story of how #MassEffect brought a good friend to my life. I was wearing my #N7 hoodie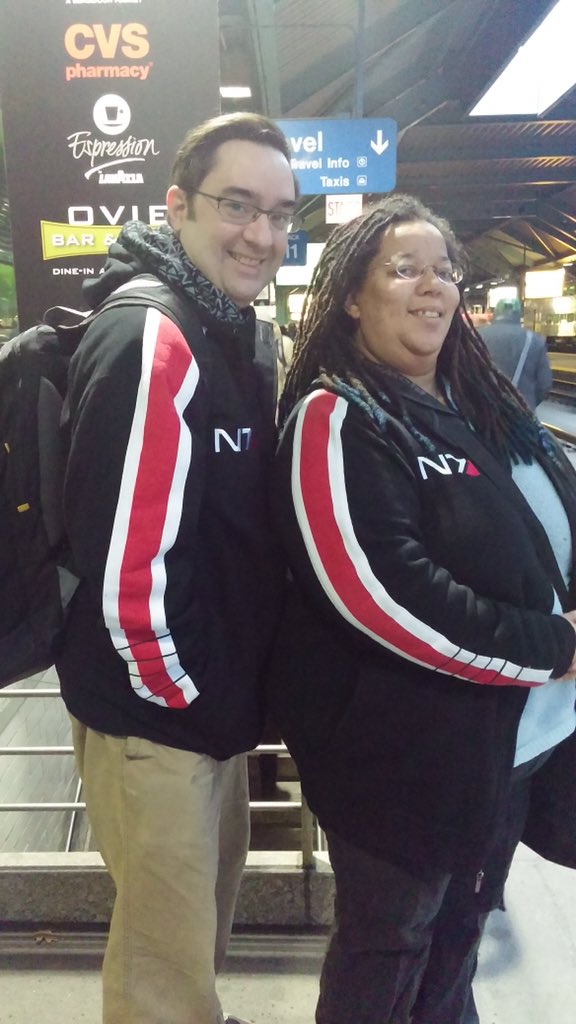 I happened to sit next to Sean, and he was listening to the #MassEffect 3 soundtrack. We started chatting about our Shepard's. Since we had the same schedule, we ran into each other often & would talk about #MassEffect often. Soon, we started texting each other to sync up so we could talk about #MassEffect effect and other games. We flail at each other whenever something #MassEffect related happens.
Our friendship may never have happened if I hadn't been wearing my #N7 hoodie as a sign that #IPlayBioware. So thank you @bioware & @masseffect for giving us a world that brought two #MassEffect fans together. Another reason #IPlayBioware
I've made so many friends via a shared love of @bioware games.
️